| | |
| --- | --- |
| | Control your heating system wherever you are by smartphone or tablet via free APP. |
| | Easy to set up and to use: you can manually set desired temperature or set up hourly and daily temperature schedules. |
| | Compatible with gas-­red boilers, condensing boilers and under-floor heating |
| | Easy to install: no technical interventions are needed. |
Description
The Chronothermostat Comfort.me allows precise control of temperature in the house, and through Wi-Fi connectivity can be remotely operated from a Smartphone, via a dedicated APP. The main device is the Chronothermostat Comfort.me which can be programmed directly with the APP, setting up hourly and daily temperature schedules. It measures the zone temperature and sends on / off commands to the receiver unit controlling the boiler.
Wall-mounted model should be placed in a back-box at an approximate height of 1.5 from the floor.
.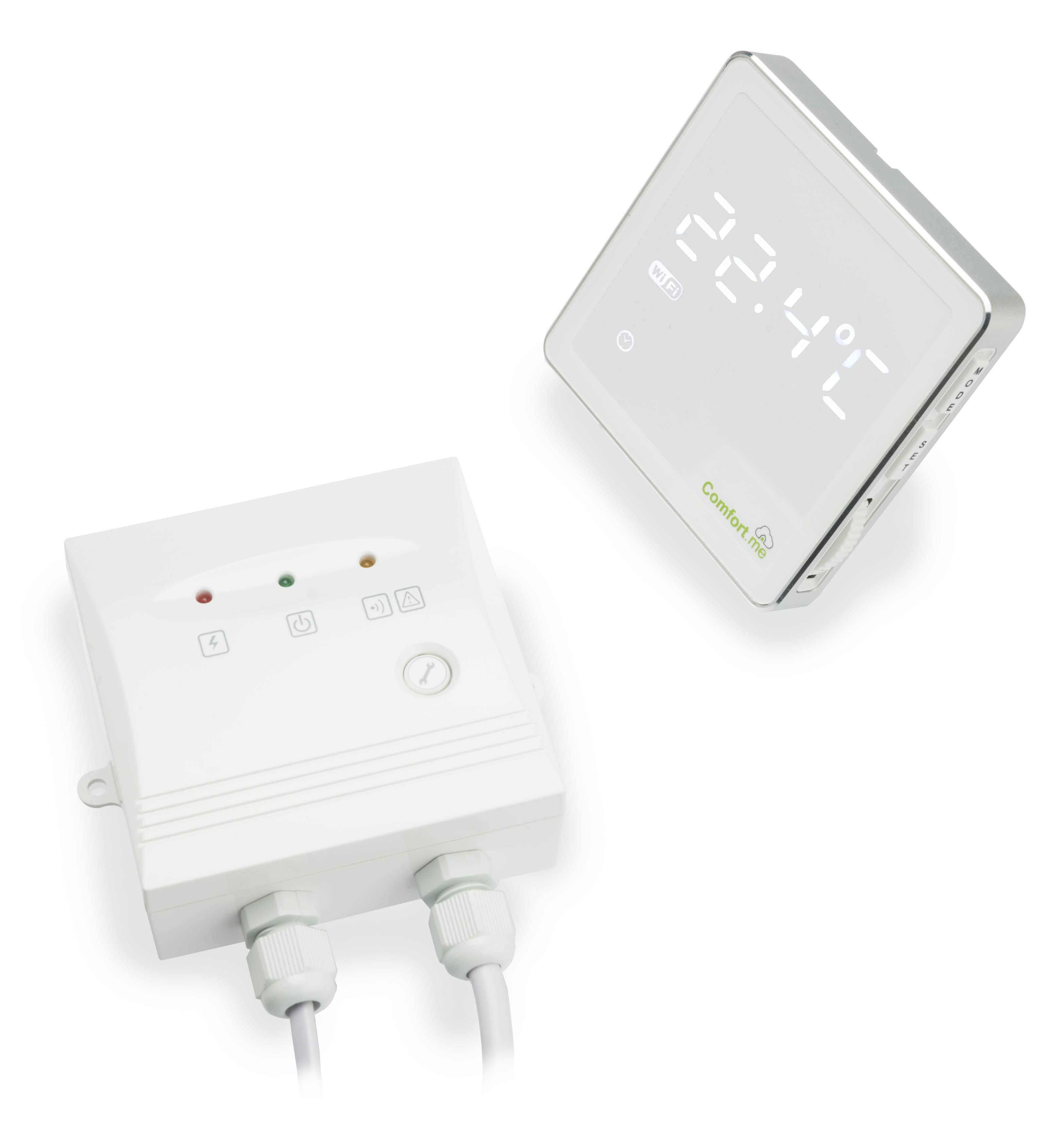 Features
Controlled by APP: program your thermostat directly by your smartphone or tablet.
Internet connection: Comfort.me connects to your Wi-Fi and allows you to control your heating system wherever you are.
Programmable: set up Comfort.me according to your habits to get maximum comfort and money saving.
Weather forecast: displayed on APP, once location is set.
Multi-thermostat control: manage more than one Comfort.me by the same APP.
How it works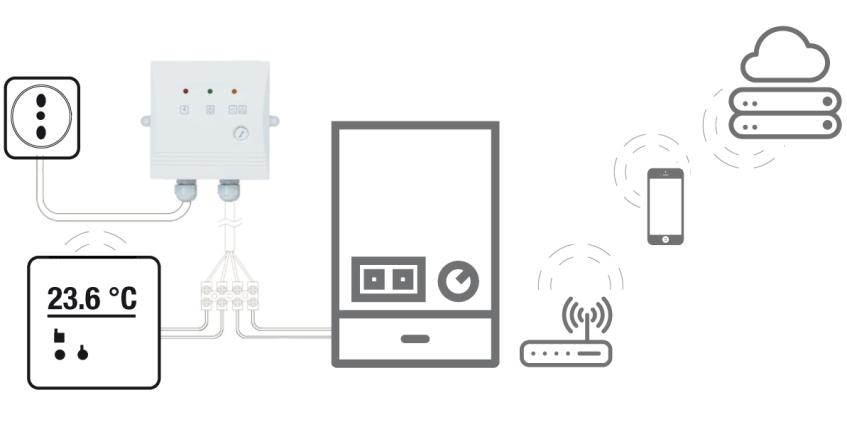 How to install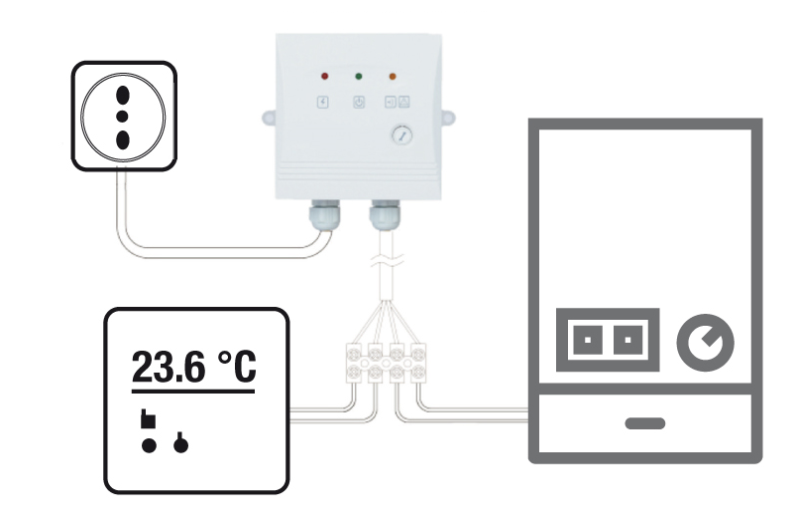 Technical specification
Power supply: 220VAC (±10%) 50Hz
Power consumption: 1.2W.
Load relay: 0.25A - 230VAC.
Wi-Fi standard: 802.11b/g/n.
Frequency: 2.412Ghz - 2.484GHz.
Settable temperature value: 0°C - 35°C
Protection degree: IP20.
Safety mode: WEP / WPA-PSK / WPA2 - PSK.
Net protocol: Ipv4, TCP.
Net type: STA.
Thermostat dimensions: 86mm * 86 mm * 35 mm.
Receiver dimensions: 86mm * 86 mm * 35 mm.