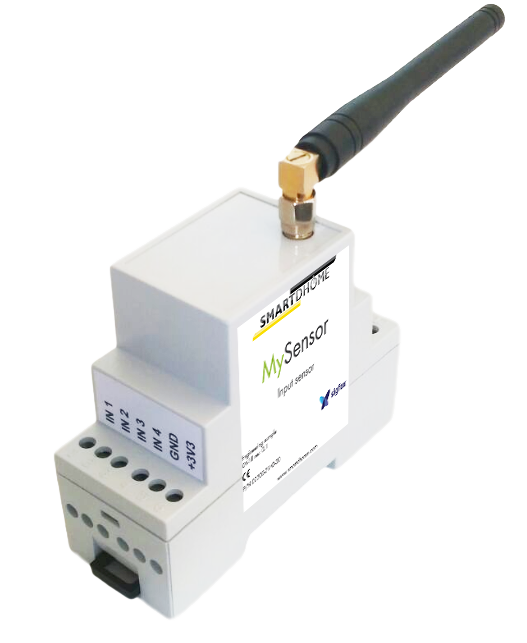 MySensor is a battery-operated device. It receives On/Off inputs from alarm sensors (on 4 different channels), connecting them with M2M Sigfox network.
Manage your home security and analyze data with MySensor and Contact Pro IoT.
Benefits
Battery-operated device for alarm sensors.
Inputs managed on 4 different channels.
Battery life: 5 years.
Data collected by the cloud platform Contact Pro IoT.
MySensor is a small battery-operated device capable of receive inputs from alarm and security sensors. Managing them on 4 different channels, MySensor uses the M2M Sigfox network to send data to Contact Pro IoT, the cloud platform for Big Data management. Thanks to Contact Pro, users and security providers can analyze the data received in the form of charts and schedules.