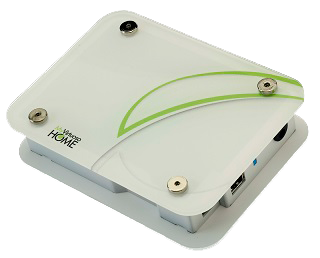 Why choose MyVirtuoso Home?
Every home, family and person is different: MyVirtuoso Home is flexible and can easily be personalised and adapted to your own special requirements by offering you the perfect scenario. Installation of the system is very simple, intuitive and above all requires little extra work, all thanks to the wireless technology used.
How it works
The MyVirtuoso Home system is comprised of a wireless gateway which is connected to sensors and actuators installed in the home, and this controls the settings in the scenario. Once the gateway is connected to a domestic LAN network, it automatically connects itself to Smartdhome's highly reliable and efficient datacenter which allows users to remotely connect themselves without having to change the settings on the router in their home. We offer a service that updates software, keeps track of the historical measurements recorded and of the appliances installed in the home.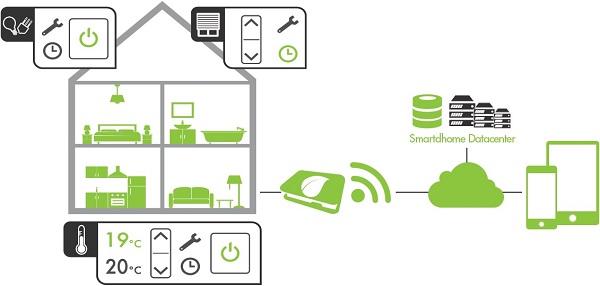 System's benefits
Wireless
You will not need to change anything or do any major building work to your existing system when installing MyVirtuoso Home in your home.
Installation is quick and easy
No particular technical experience is required.
Easily integrated
This system is extremely flexible and can easily be adapted as your requirements change over time. You don't have to define all possible future applications from the outset.
Today
Our excellent service maintenance program ensures that your software is constantly updated with all the latest developments.
Rules and scenarios that care for you and your home
All appliances installed in your home will be controlled by a single interface. Create your own rules and scenarios in a simple and intuitive way and give your home a real boost with your own intelligent and personalised management program.