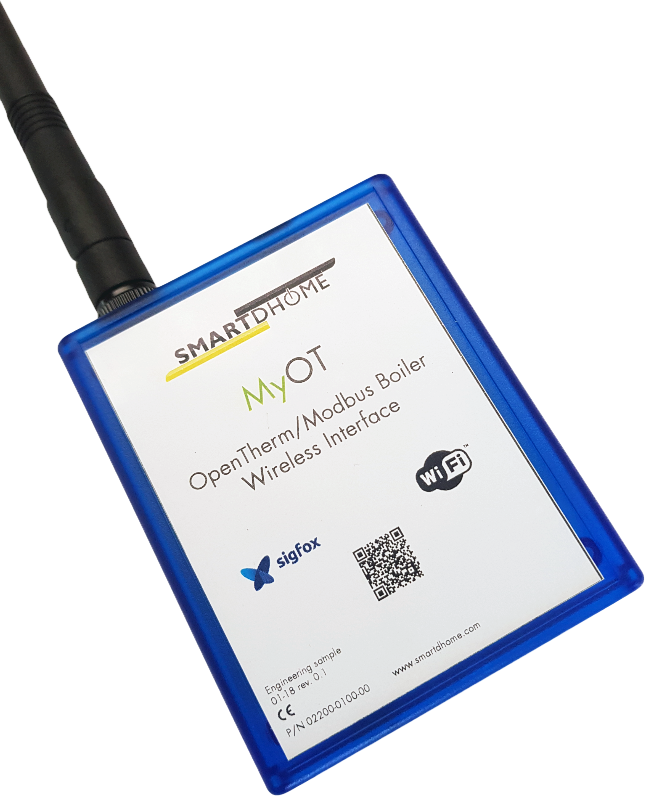 The IoB device, compatible with OpenTherm and Modbus boilers, allows to monitor perfomance of heating system and its health.
Maximize the energy efficiency of your heating system and prevent boiler failures thanks to the Predictive Maintenance.
Benefits
It constantly monitors the health of the boiler, providing proactive assistance (Predictive Maintenance).
Battery life: 5 years.
Real time performance control, to maximise the energy efficiency.
Money saving, thanks to the Predictive Maintenance, which prevents boiler failures.
The IoB device (Internet of Boilers), supported by the M2M network Sigfox and the cloud platform for Big Data management Contact Pro IoT, constantly monitors the energy efficiency of the boiler. It also uses data provided by other devices (weather forecast, connected home systems), allowing the user to save energy and maximize comfort.
The IoB device provides information about boiler health, applying the Predictive Maintenance: any potential failure will be immediately noticed by support service, which will intervene before the problem becomes worse and more expansive.