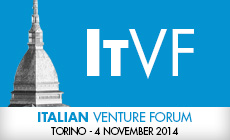 SmartDHOME, selected as one of the most promising reality of Cleantech sector, has won the selection for the ITVF (Italian Venture Forum). The forum taking place in Torino on the 4th of November.
myVirtuoso Home, the energy saving platform, embedded with Contact Pro the CRM platform is revolutionary and innovative both for customers and energy providers.
ITVF represents for SmartDHOME, and also for others companies, an important benchmark with Italian most promising technology companies but also a moment for having European visibility.