Description
With this Digital Thermostatic Head KIT you can manage and program your radiators room-by-room, optimizing the temperature, avoiding waste and saving up to 30% on bill costs.
All TTD101s are equipped with temperature sensor capable of indipendently regulating the radiator on wich they are installed, also capable of detecting the thermal shock caused by opening a window and reacting by switching off the heating.
All Digital Heads have a standard M30*1,5 connection. If your valve with thermostatic option does not fall within this type of connection, we recommend that you look at our selection of adapters; these will allow you to install the TTD101 on your thermostats.
What you can do with TTD101?
Manage and monitor the temperature in every room of your home.
Program the radiator on which the head is installed daily and/or weekly.
Automatically turn off the heating when the head detects a window opening.
Keep consumption to a minimum during holiday periods, thanks to the specific setting.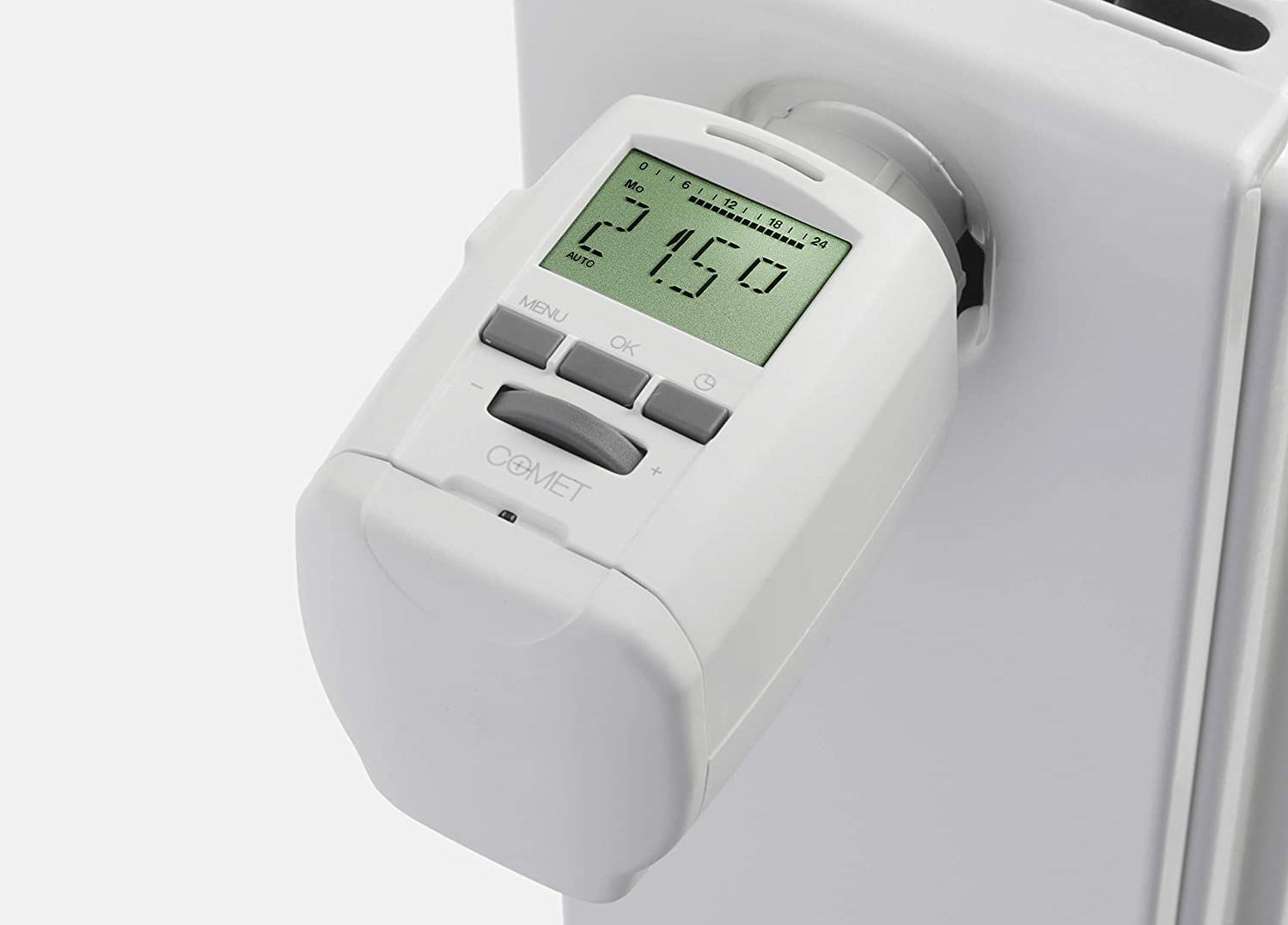 Contenuto della confezione:
3x TTD101 01333-0030-00.
3x Danfoss RA Adaptor.
3x Danfoss RAV Adaptor.
3x Danfoss RAVL Adaptor.
Note: The TTD101 head cannot be associated with the TTD2000 wireless thermostats.