Smart Socket is a sensor terminal mainly used for appliances that use plug for power supply. It also receives and implements the switching on/off instruction remotely from the Controller.
Each MCEE Solar monitor can control up to 12 Smart Sockets.
Smart Socket Solar details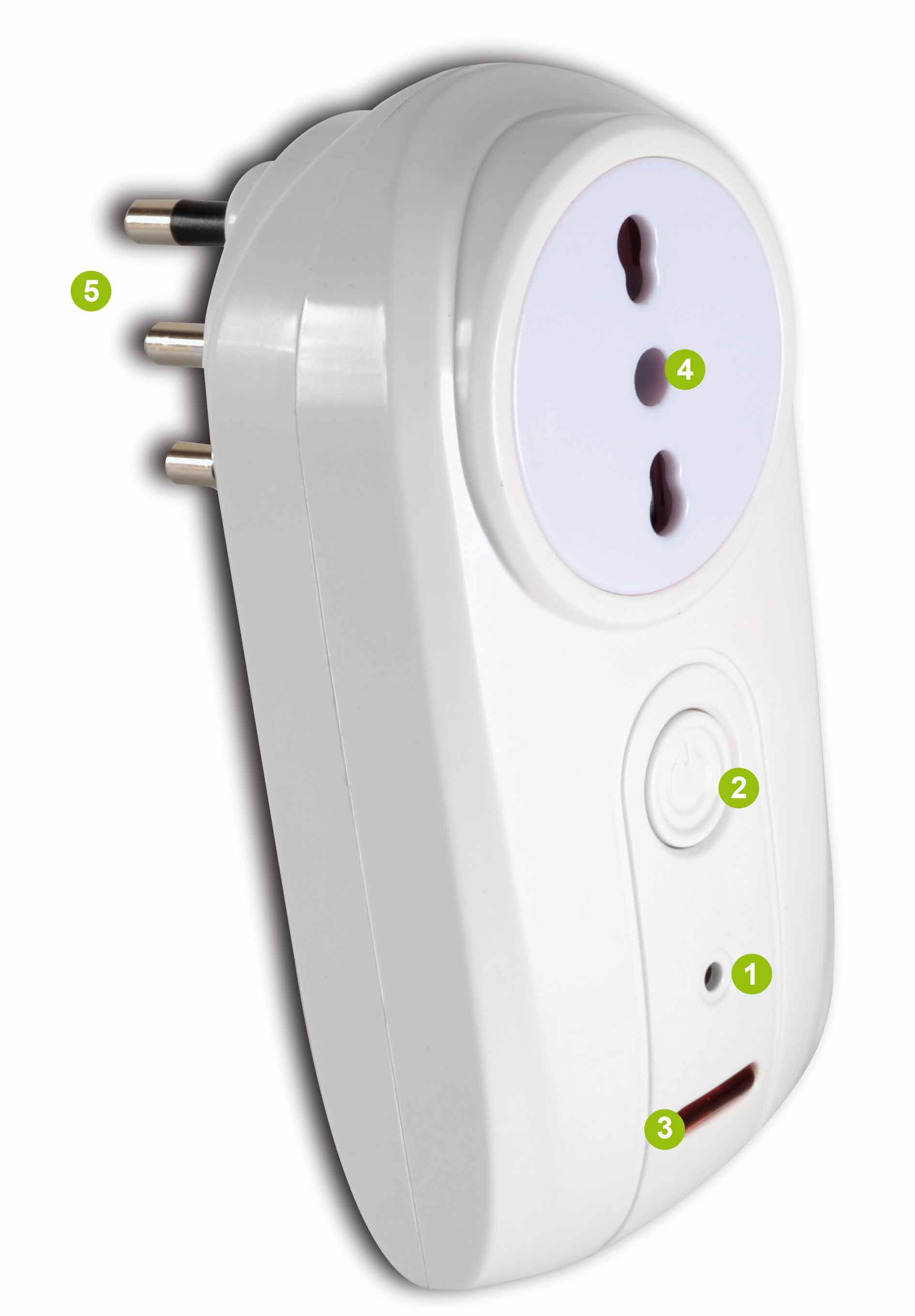 Pairing hole.
Switch button.
LED light.
Socket to accept the plug pins of the electrical appliance.
Pins to attach to power supply socket.
Smart Socket Solar activation
Locate an electrical appliance that is to be monitored and controlled. Attach the plug of the appliance to one Smart Socket. Then attach the Smart Socket into the power supply socket nearby. Now switch on the Smart Socket and it will automatically connect to the Controller Unit. Wait for about 30 seconds and its corresponding numbered button will light up on the Controller. The default screen of the Controller will then update to show the electricity usage of the connected appliance.
The communication between the Smart Socket and the Controller has now been established.
When the system meets the alarm conditions and the first socket plug has been cutting off, the balance is still negative (under set threshold) then cut off the second socket plug. After the second socket plug cutting off, the balance is still negative (under set threshold) then cut off all the connected socket plugs. Once the balance will return to normal condition, switch on again all the connected sockets.
Note: The alarm condition refers to when Home consumption cost - Solar output yield > alarm setting value and the time is within the alarm setting time and exceeds the delay alarm time setting.